WESTCHESTER TEAM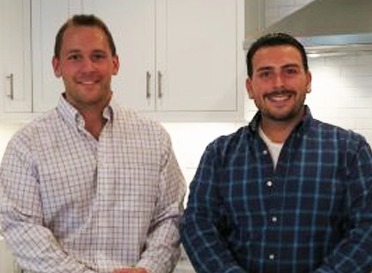 Rick DePalma Jr, owner and operator of Westchester Decking and Westchester Carpentry, has been proudly serving Westchester County since he was in his teens.
To best serve the community's needs, Rick along with partners Jim and Frank Henson, formed The Westchester Team. A collection of home service providers dedicated to meeting and exceeding the expectations and home care needs of their Westchester County friends and customers.
The Westchester Team has four arms, Westchester Wash and Seal, Westchester Paitning, Westchester Carpentry, and Westchester Decking.
Client Testimonials
We care what our customers think of us and so should you. We are partners in your home decore and decking.
"Rick and his team did an amazing job on my foyer and door, coming up with a creative solution to something that no one else was able to solve. His workmanship is excellent and he was courteous, prompt, and priced the project very fairly."

"I asked the Westchester Carpentry team to do some complex work on my old and sun-damaged deck. Many other vendors were unable or unwilling to do the work, but WC took a creative approach and did some very high quality work at a reasonable price. The team was reliable, very easy to work with and of high integrity. I recommend them without hesitation for this kind of work. We had a perfect experience!"

"Rick and his staff were professional and courteous. Any questions I had were quickly answered. The quality of their work was outstanding and I highly recommend them."

"I had several deck repairs done including rebuilding a 15 step staircase. The outcome is great – high-quality work. Throughout the whole process, Westchester Carpentry was very responsive and provided prompt and on time service. I really appreciated that the owner worked with me on a repair plan that fit both my budget and my repair needs. I will definitely use Westchester Carpentry again and highly recommend them!"
CONTACT US TODAY FOR A FREE DECK CONSULTATION AND QUOTE