CONTACT US TODAY FOR A FREE DECK CONSULTATION AND QUOTE
High Style, Low Maintenance and Designed to Inspire!
Composite decking materials took the industry by storm back in the 90's and for good reason. Increased life spans coupled with low to no maintenance and wow,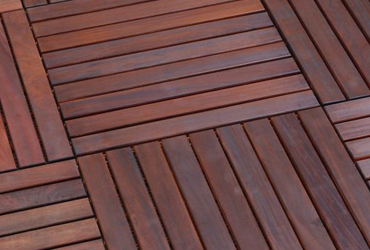 In Westchester Wood Decks are still popular
Most homeowners looking to add a wood deck to their homes are going to examine the cost and benefits of the three most common wood decking choices on the
DECK REPAIR
We build and repair decks in a variety of materials from pressurized wood to composite materials including Trex, Fiberon, Azek, and Timbertech, to name a few. Decks are a great and affordable way to add to your home's living area.
RE-DECKING
If the structure of your deck is good and sturdy, but you don't like the appearance of your deck, you have the option of only replacing the floor, railing, and steps. We call this "Redecking" and we do a lot of it.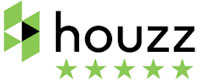 DECK REPAIR, DECK DESIGN & DECK CONSTRUCTION
CUSTOM DECK DESIGN AND DECKING CONSTRUCTION FOR WESTCHESTER COUNTY HOMES
Imagine being able to entertain outdoors on a beautiful, spacious deck attached to your home. Customized to fit within your yard's existing landscape, a deck becomes an extension of your living space and adds to your home's value for resale. Fire up the grill, spend time with friends or simply relax outdoors in the breeze.
Westchester Decking, a division of Westchester Carpentry, is Westchester
County's first fully dedicated deck-building company. We do decking projects of all sizes and complexities. Our decks are custom designed and built to suit your unique lifestyle and personal budget.
We're a local, family-owned and operated business, with the ability to scale our deck-building services to meet the needs of homeowners throughout Westchester County with recent deck building projects finished this season in: Scarsdale, Rye, Armonk and most recently Harrison, NY.
Why choose Westchester Decking?
We offer the finest carpentry and craftsmanship.
Decking design, construction and repair is our specialty.
We offer a wide variety of material options.
We are fully licensed and insured.
Your satisfaction is guaranteed.
Benefits of Adding a Deck to Your Home
A deck adds living space to your home
Decks are perfect for entertaining family and friends.
A new deck can significantly increase your home's value.
Decks make homes more visually appealing and functional.
WESTCHESTER COUNTY DECK CONTRACTOR
From small one-off deck repair work to complete custom-design, deck projects from the ground up, we have the experience to get the job done right. We also do deck additions and renovations, including custom deck elements, pergolas, railings and arbors.
We invite you to call for a free design consultation. At your consultation, we'll show you our recent projects, discuss your needs and tastes, and explain construction material options, including many new, low-maintenance wood alternatives.
A sturdy house is built on a solid foundation, and a great home is built with the best materials. And so are our decks! Composite decks are great. Strong and sturdy, they come with an easy maintenance plan that leaves more time for relaxing rather than sanding, staining or painting.
While composite deck materials are poised to overtake wood as the most popular material in the decking market, you should consider the look, feel and function of your ideal deck before attaching yourself to a particular material. Often here at Westchester Decking, we mix materials on decks, making the perfect hybrid material deck for our customers and their home.
In the material sections we most popular decking materials and the ones we use in our deck building and deck repair projects in Westchester County. Of course, if you have questions feel free to reach out we love this stuff!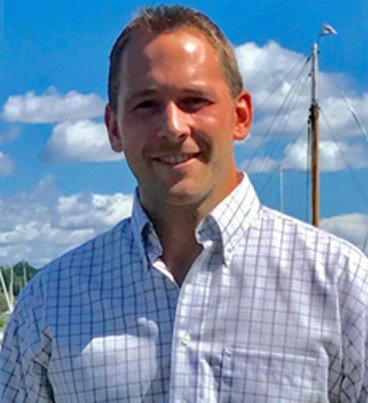 Client Testimonials
We care what our customers think of us and so should you. We are partners in your home decore and decking.
"Rick and his team did an amazing job on my foyer and door, coming up with a creative solution to something that no one else was able to solve. His workmanship is excellent and he was courteous, prompt, and priced the project very fairly."

"I asked the Westchester Carpentry team to do some complex work on my old and sun-damaged deck. Many other vendors were unable or unwilling to do the work, but WC took a creative approach and did some very high quality work at a reasonable price. The team was reliable, very easy to work with and of high integrity. I recommend them without hesitation for this kind of work. We had a perfect experience!"

"Rick and his staff were professional and courteous. Any questions I had were quickly answered. The quality of their work was outstanding and I highly recommend them."

"I had several deck repairs done including rebuilding a 15 step staircase. The outcome is great – high-quality work. Throughout the whole process, Westchester Carpentry was very responsive and provided prompt and on time service. I really appreciated that the owner worked with me on a repair plan that fit both my budget and my repair needs. I will definitely use Westchester Carpentry again and highly recommend them!"
CONTACT US TODAY FOR A FREE DECK CONSULTATION AND QUOTE