RE DECKING
If your deck is structurally sound but looking a little less for the wear, we suggest you consider a re-decking project.
Our team will come in, disassemble, remove and dispose of the old deck planks and replace them with brand new pressure-treated wood. Or perhaps you'd like to consider one of the many new weather-resistant composite decking materials.
Want to go one step further? We can replace the balusters, railing and cap rail so that all of the visible portions of the deck match in design and color.
Re-decking is a relatively simple and fast project that will transform that old dilapidated-looking deck into a modern, architecturally beautiful showpiece that you and your family will love.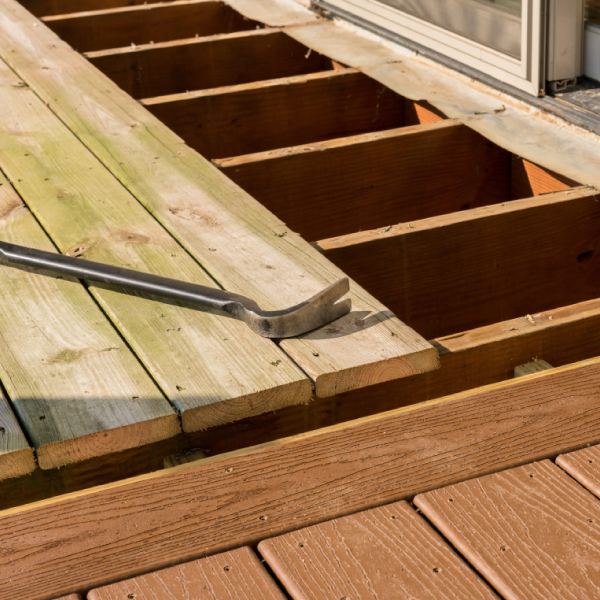 CONTACT US TODAY FOR A FREE DECK CONSULTATION AND QUOTE