KATONAH NY DECK REPAIR
REPAIR FOR DECKS, PORCHES, PATIOS & PERGOLAS
Your home's deck is a weight-bearing structure that must be safe, secure, and kept up to code. Do you think your deck may be in need of repair? This is not something you want to have to question – we are happy to come out and inspect your deck and find out for certain if it is safe and good working order.
We can come out to your Katonah home, inspect and evaluate your deck then repair it as needed to ensure it is safe for you and your family to enjoy for years to come.
Are you looking to have your deck repaired and improved? We can help there too. We often enhance older decks at the time of repair, making what was once an underutilized deck into a modern functional outdoor space.
I'm happy to come out to your home and provide a deck inspection and assessment or deck repair and improvement brainstorming session, afterward I will provide a Free No-obligation estimate in review of our discussion. 
As an expert craftsman, nothing makes me happier than sharing my know-how with my fellow Westchester County neighbors.  I have welcomed all of the new decking innovations we have watched join the decking market in the last 5-years. 
My decking team and I can provide composite decking installation and repair services for all types of decks from compressed wood to composite decks and combination decks. 
What we can do for decks we can also do for your front, rear or wrap around porch, pool deck, arbor or patio.
CONTACT US TODAY FOR A FREE DECK INSPECTION AT YOUR KATONAH HOME
WE HAVE A FIVE-STEP DECK REPAIR PROCESS:
Each deck repair project is unique and our process helps ensure each homeowner that works with us is given the opportunity to understand, examine and explore all the decking repair options available to them.
Dear Homeowners,
My name is Rick DePalma Jr, owner and operator of Westchester Decking and Westchester Carpentry. I have spent my life working on the homes of my neighbors throughout Westchester County and Fairfield County. I love delivering solutions to my customers! That's why I created Westchester Decking, I love what I do and you'll never see my team cutting a corner on quality! 
Are you looking to have a more significant job done? I can help! I am also a partner at Premier HD Construction, a local Westchester construction company focusing mainly on larger projects like kitchen renovations, bathroom renovation etc. You can count on my team and I to deliver the decking and carpentry solutions you need.
Richard DePalma Jr.
KATONAH NY DECK REPAIR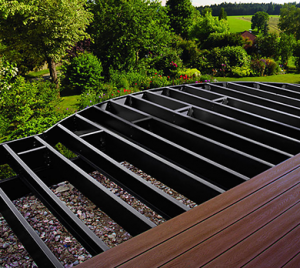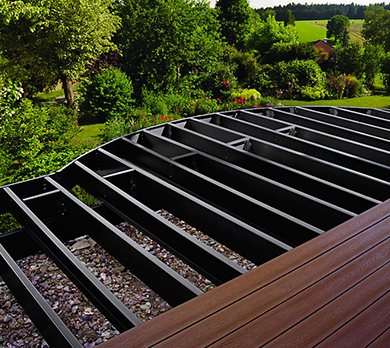 While my team and I are decking experts, our decking work extends and includes almost every outdoor wooden structure including: porches, pergolas, gondolas, wooden fences and arbors.
What we can do for decks we can also do for your front, rear or wrap around porch.
Like a deck, a porch needs to meet a few critical criteria; it must be architecturally compatible with the home and it must be functional. Some of our most popular deck repair services are actually safety upgrades, from the construction of built-in benches to the addition of inset safety lighting, railings and non-slip stairs, if your deck or porch needs a safety upgrade we can help.
We have helped homeowners change their homes by adding seating, fans, and lighting to their porches. If you can dream it we can build it and together make your home a more enjoyable space for your family.
CONTACT US TODAY FOR A FREE DECK CONSULTATION AND QUOTE